We offer two sessions, Mondays at 6:30pm and Wednesdays at 9:30am. We meet in the South Venue in the Family Center. Childcare is available at both times. Several studies are offered throughout the year, and you can join anytime! Bring a friend. Meet new friends. Women's Bible Study meets in the Student Center in the Family Center (South Building). The group is open to women aged 16 and above. Women's Book Club meets Mondays at 5:30pm in the same location as Women's Bible Study, during the weeks Women's Bible Study is in session.
Current Study
Me and My Big Mouth, by Andy Stanley
November 4 & 6 – December 2 & 4
Synopsis: Open mouth. Insert Foot. Ever said something you wish you could take back? Of course you have . . . we all have. Even if what you said was true, those words may have cost you your job, your reputation, or even a relationship or two. Conversations don t come with backspace buttons, so how do we prevent our mouths from getting us in big trouble next time? Andy Stanley shares the secret in this 4-part series based on the book of James.
There is no study guide for this series, so there is no fee.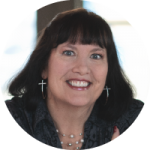 Love to read good books? Join us for a weekly 30-minute informal discussion of A Perfect Mess, by Lisa Harper.
In your less-than-lovely moments, God sees a precious daughter in need of His perfect love. In this liberating look at how God adores and transforms imperfect people, Bible teacher Lisa Harper weaves poignant stories of her own personal foibles with a fresh take on selected psalms to reveal a loving Father who remains your greatest champion, even when you don't feel anywhere close to holy.
Books are available from Kelly Jenkins at Women's Bible Study for $14 while supplies last, or from your favorite online bookseller.
(Please read the first three chapters before our first meeting on Nov 4.)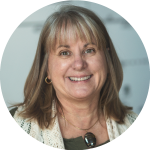 Welcome to the 2019-20 MOPS International Theme
TO THE FULL
"The thief comes only to steal and kill and destroy;
I have come that they may have life, and have it to the full." – John 10:10 (NIV)
Are you breathing just a little, and calling it a life? Sometimes we need the reminder that life is meant to be lived to the full. That it is OK to enjoy ourselves, to let our hair down, to worry less, and to really suck the marrow out of life (who even says that? I guess we do now.) Because as far as we can tell, this is exactly how God intended for us to live- fully and abundantly.
It's easy to forget what that feels like, though. One day we're wide-eyed and the possibilities are endless, and then slowly, without even realizing it, we find ourselves dulled by the routines and disappointments that are a part of being human. We slowly start to lose our optimism and zest for life.
All that is about to change, because this next year is about the full life. Which means living grateful, joyful, and hopeful. It means being led by the Good Shepherd and trusting that everything is working out exactly as it should.
We'll say farewell to autopilot and regain our vitality. We'll have more fun, get to know new people, stop fearing what could go wrong or being so afraid of what others think. We will enjoy our kids like never before, and someday, when they wonder what life to the full looks like, they will look no farther than how mom does it.
But here's one important thing to remember: this idea of life to the full isn't about striving for more. It's not about striving at all. It is about recognizing that life isn't a bunch of goals to achieve or people to please; but an invitation to savor, delight, and enjoy your life just a little more.
If you have ever felt like you aren't enough, if you have forgotten to have fun, or feel like you have lost your spark, then this is the fresh start you have been waiting for.
MOPS is a gathering place for Mothers of Preschoolers, this includes women who are just beginning their pregnancy all the way through kindergarten graduation! We meet at Grace Church on the 2nd and 4th Tuesdays of the month to enjoy a warm breakfast and an opportunity to discuss topics that are important to us as moms, wives, and women seeking Jesus.
We also provide an experience for your children to learn and grow through our childcare program, MOPS Kids. In order to ensure accurate and safe child to teacher ratios, you must be officially registered in order to attend Grace MOPS. For the Fall 2019 semester we will meet, beginning September 10th, on the following Tuesdays: 9/10, 9/24, 10/22, 11/12, 11/26, and 12/10. We meet from 9:30am-11:30am in the Family Center at Grace. The cost for our fall semester is $50, this includes your dues for both MOPS International and Grace MOPS. We look forward to building friendships with you as we seek Jesus together!
Note: Childcare for the Grace MOPS fall semester is currently full! If you're interested in attending MOPS, please fill out our wait list form, and we will let you know as soon as a spot opens up.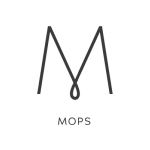 MOPS is a gathering place for Mothers of Preschoolers, this includes women who are just beginning their pregnancy all the way through kindergarten graduation!